The Definitive Guide to the Best Meatloaf Recipe
There is no doubt that meatloaf is a leading comfort food; not just for Americans but for many people around the world. This universal dish is endeared by many, thanks to its smoking hot, zesty, tasty, deliciousness!  
Lotta Choices : How Do We Choose?
Teasing. Just teasing.. kind of.  
There are numerous variations on meatloaf recipes and in this regard, the best meatloaf to one person might not be the best to another (take note please). In light of this, there are many superb recipes out there from different cultures and locations. Due to that fact, if you have been looking around for the best meatloaf recipe and have found yourself at a loss.. well, you;ve come to the right place!  If you are looking for the ultimate guide on all things meatloaf, you are ALSO in the right place. This article delves deeper into the history of the playful, crazy dish to fully understand what the best recipes are and how they apply in the modern day. In addition, the following guide will look at some of the top recipes available; among other resources.
First though…

what exactly is a meatloaf dish?
Meatloaf is a dynamic dish with its base ingredients consisting of ground meat or a ground meat substitute and bread. This is a dish that enjoys great versatility as different cultures use different ingredients to enhance their version. It utilizes common ingredients and this is one of the reasons why it resonates with a lot of people. Below is a look at its history; where this dish was birthed and how it came about to earn great popularity.
History of the meatloaf and the best recipes therein
The mother of meatloaf recipes dates back to the 4th or 5th century AD.
This is because a famous Roman cookbook has the earliest recipe ever recorded…in forever!  This cookbook is known as Apicius.
Cooking Guide: Apicius
In this cooking guide, patties were made using chopped meat mixed with both bread and wine. This idea took root because by the time the 1800s rolled in, the American meatloaf had been inspired.
Thanks to manufacturers of meat grinders, the idea of mixing ground meat together with other ingredients became popular and great recipes were born. As time progressed, meatloaf recipes kept cropping up with different meats being explored from pork to veal and poultry.
(Hundreds and hundreds of years later)
By the 1900s, there were all manner of versions that saw meatloaf recipes go a notch higher. The dish has never been more tasteful with so many ingredient probabilities; choices and choices and choices.. all depending on your taste buds!  This not withstanding that the meatloaf recipe exploration had been adopted by other countries. Below is a look at the best recipes by country.
Best Meatloaf Recipes by Country
United States 
As alluded to earlier, the meatloaf has always been part of the American culture. During the Great Depression, the recipe saw families stretch their food by mixing in different ingredients with affordable meat
(aka Spam..this stuff).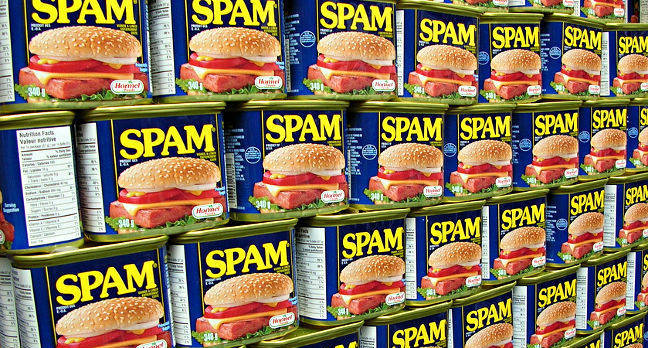 Today, this comfort food enjoys excellent variations and many ingredients can be added to change the taste or spice it up accordingly.
7th Favorite Food In the US!
 
In 2007, it is worth noting that meatloaf was voted as the 7th favorite food in the United States according to Good Housekeeping.
The best recipes have evolved from just mixing leftovers.
Meatloaf will be eaten with a sauce or relish.
When it comes to baking, it is common practice for pasta sauce or tomato sauce to be brushed over the loaf to form an attractive crust.
Brown sugar or onion gravy is also common and used in similar manner. Ketchup and brown sugar are often mixed to garnish the meatloaf dish.
This mixture is commonly referred to as the meatloaf sauce.
Meatloaf frosted with mashed potato and brushed with some butter can be browned in the oven to form a very common version of the American meatloaf. In most cases, people will have the dish warm as part of the major course. Some people enjoy cold meatloaf slices and no matter how you like it, this dish continues to be one of the top restaurant offerings all over the United States. It is the ease of making the dish that makes it so popular alongside its enchanting flavorful allure.
United Kingdom
Their best meatloaf recipe is made using pork and herbs.
This meatloaf is commonly known as haslet. White bread that is often stale together with ground pork are mixed using sage, black pepper and salt. This dish is commonly served cold and goes together with pickles or a salad as desired. This meatloaf is also used by people as a filling for a sandwich. There are many other versions to find in the United Kingdom but this is the most common and original recipe. It originates from Lincolnshire.
South Africa
South Africans have a very interesting version of the meatloaf. This dish is commonly known as bobotie in a native language. This is a typical Western Cape dish but it is enjoyed all over the country by many.
In essence, it has been seen as a signature dish in the country.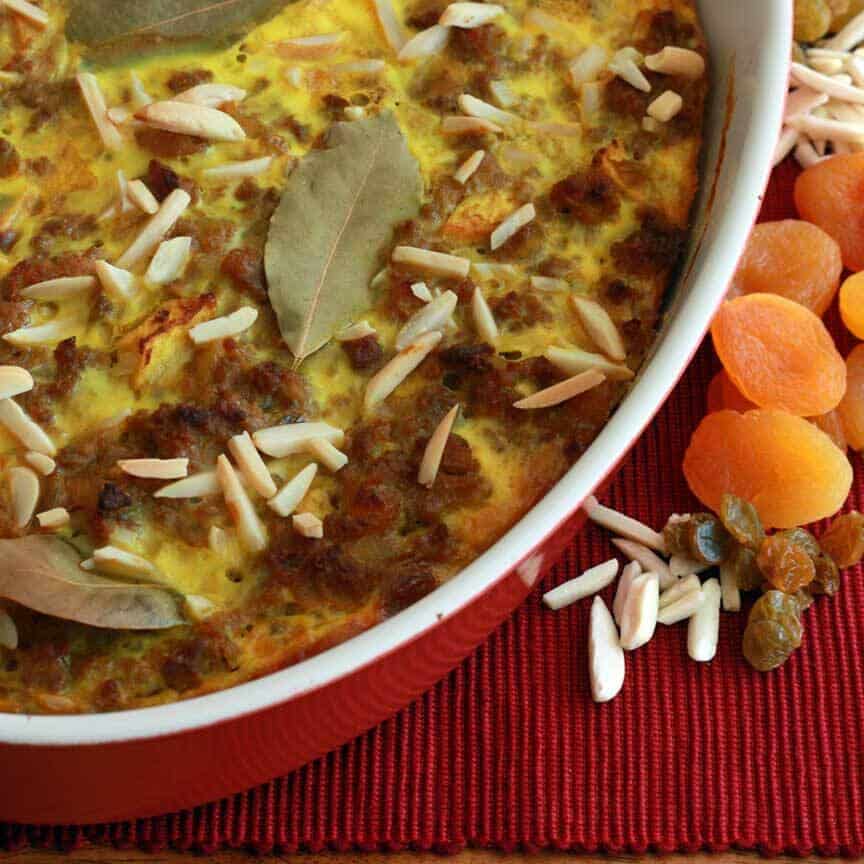 This meatloaf is made to be somewhat sweet; thanks to the curry spices and dried apricots that constitute it. Almonds, milk and whipped eggs are other ingredients to find in this dish. Originally, this recipe was brought to the country by the Malay community who originated from the West Indies. This dish is made with an egg topping adding flavorful appeal to people who taste it.
Philippines
In the Philippines, the meatloaf version is commonly referred to as embotido. It is made with ground pork that is seasoned well together with minced carrots, sausages and eggs that are boiled whole.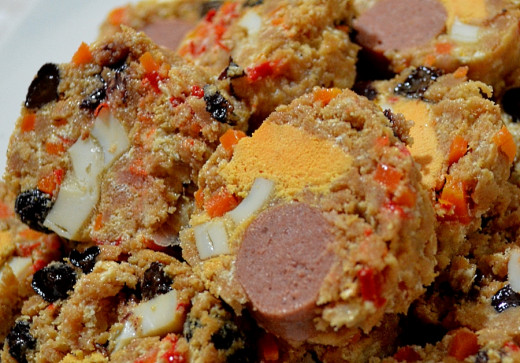 There are several other variations in the country when it comes to meatloaf recipes. It is a very popular dish in the country and enjoys great prestige in this regard.
Denmark
The Danish meatloaf recipe is another popular version. It is made with ground pork, beef and bacon strips. It goes well with mashed potatoes; or which can also be boiled. The meatloaf is then sweetened using brown sauce and red currant jelly.
Jewish meatloaf
This recipe is indeed universal and the Jewish people have not been left behind. Their best recipe sees the dish served cold or hot. Whole boiled eggs are many times used as a filing. The dish is called Klops; which is a German word meaning meatball. There are many other countries that have their unique meatloaf recipes.
What constitutes the best meatloaf recipe?
There are many elements that make a meatloaf recipe the best; and below is an insight in this regard.
– Must be moist and tender
If you make meatloaf that has meat that is dried out, then you will not have used the best recipe. This dish must be moist and tender even when using low fat meats like chicken or turkey. There are several secrets to achieving tenderness with your dish. The most important secret is to make sure that you used meat that has enough fat content. Consider mixing pork with your lean meat to boost the fat content. A combination of beef, veal, lamb or pork will wok really well. Another secret to tenderness and moisture is to add wet ingredients like BBQ sauce, soy sauce and Worcestershire sauce.
– Must have superb seasoning
When the dish is lacking regarding seasoning, it will not have that superior taste. Pepper and salt are key to ensure that the meat is kept in top shape in this regard. Season the meat first and adding some spices and dried herbs can also make the taste more dramatic. A meatloaf dish that has not been well seasoned will not qualify to be the best recipe.
– Vegetables must be used carefully
Some people like the crunchy feel of raw vegetables in meatloaf but the best recipes will advise that you cook your vegetables first. The best vegetables to use for this dish include carrots, onions, celery; among others. The key is to saute them first in olive oil; then cook them accordingly. They will not just have tenderness but will also add some moisture to the dish.
– Bread must not be dry
Stale bread for meatloaf can be dry when the meat is added. To this effect, the best thing is to soak the bread in milk until softness is achieved. This simple act will ensure that your meatloaf stands out as the best.
– Must be nice and juicy
The best meatloaf is one that is full of juicy goodness. Most people do not leave the dish to rest after removing from the oven; in turn, the juices are compromised. Therefore, allow some time when the dish is done before cutting into it.
Some of the best meatloaf recipes
There are numerous recipes to talk about but the following are top three recipes that stand out.
1. Country Meat Loaf and Potato Casserole
This is a simple Amish country recipe that is ideal for any person looking to make a superb meat loaf.
Ingredients
Half cup chopped onion
one and a half pounds ground beef
Two slices of white bread that are chopped into pieces
An egg
Quarter cup ketchup
A teaspoon of Worcestershire sauce
Half a teaspoon salt and an equal amount of black pepper
3 cups of mashed potatoes that are well seasoned
Method
– First coat a baking dish with cooking spray and pre-heat oven to 350 degrees F.
– Combine all the ingredients in a bowl with the exception of mashed potatoes. Then, bake the combination for about 35 minutes and remove from the oven. The mashed potatoes should be spread evenly on top after draining any excess oil or fat.
– After this, return the whole combination to the oven and bake for a further 20 or 30 minutes.
Enjoy hot with any side relish as desired.
2. Cheesy Stuffed Meatloaf
This is an exciting recipe that is definitely a winner.
Ingredients
Two eggs
About three slices of white bread chopped into small pieces
Two pounds lean ground beef
Yellow mustard quarter cup
A teaspoon of salt
Half a teaspoon of black pepper
Two cups of shredded cheddar cheese
Two slices scallions
A cup of barbecue sauce
Method
– Start by coating a baking dish with cooking spray and preheating the oven to 350 degree F.
– Then continue by combining beef, eggs, bread, mustard, salt and pepper into a medium bowl. Use your hands to achieve an even mixture. Use a wax paper and pat firmly.
– Cheese and scallions should be combined in a small bowl then the mixture spread evenly across the ground beef. Remove the wax paper by rolling up jelly roll-style. Seal the ends accordingly.
– Bake for about 45 minutes after pouring a half of the barbecue sauce over the beef roll. After removing from oven, pour the rest of the barbecue sauce over the roll and return to oven for about 15 minutes. Allow about 10 minutes cooling before you serve after cutting into slices.
3. Zucchini Meatloaf
This is an interesting fresh twist to your meatloaf.
Ingredients
Two pounds extra lean ground beef
A cup of grated zucchini
Half a cup chopped onion
Two cloves of minced garlic cloves
Half a cup of wheat bread crumbs
Teaspoon of salt, dried oregano and black pepper
Quarter cup of water
Two teaspoons of tomato sauce and an egg substitute
Method
– Start by preheating the oven to about 350 degrees F. In addition, coat a baking pan with cooking spray.
– All the ingredients apart from tomato sauce should be mixed together in a large bowl. The meat mixture should be placed in the baking loaf pan while you brush some tomato sauce on top.
– Bake for up to one hour and allow 10 minutes before you serve the dish.
Are there options for vegetarians?
Meatloaf recipes are very dynamic and you will find many options for vegetarians. A good meat alternative is what it takes. Instead of ground beef, people can use drained and rinsed chickpeas. Apart from being excellent regarding taste, they are very healthy for vegetarians. Other options are beans, lentils, sweet potatoes, quinoa and even mushrooms. There is a world of vegetables that can be used to add to the flavors not to mention spices and herbs. In this regard, meatloaf recipes are for everyone.
When do people enjoy their meatloaf dish?
The truth of the matter is that it does not have to be a special occasion to enjoy meatloaf. People take this comfort food whenever they need to spice up their taste buds. Having said this, families enjoy meatloaf symbolically during get-togethers like Thanksgivings Day. This dish can be taken for breakfast, lunch or even supper. It really depends on what you want. It is definitely one of the most dynamic dishes that is easy to prepare and savory to taste.